>>

>>

>>

Benz Sprinter 12 seats
12 Seats Benz minibus can be rental for self driver. Long destination trip van for Family, friends group, small groups.
---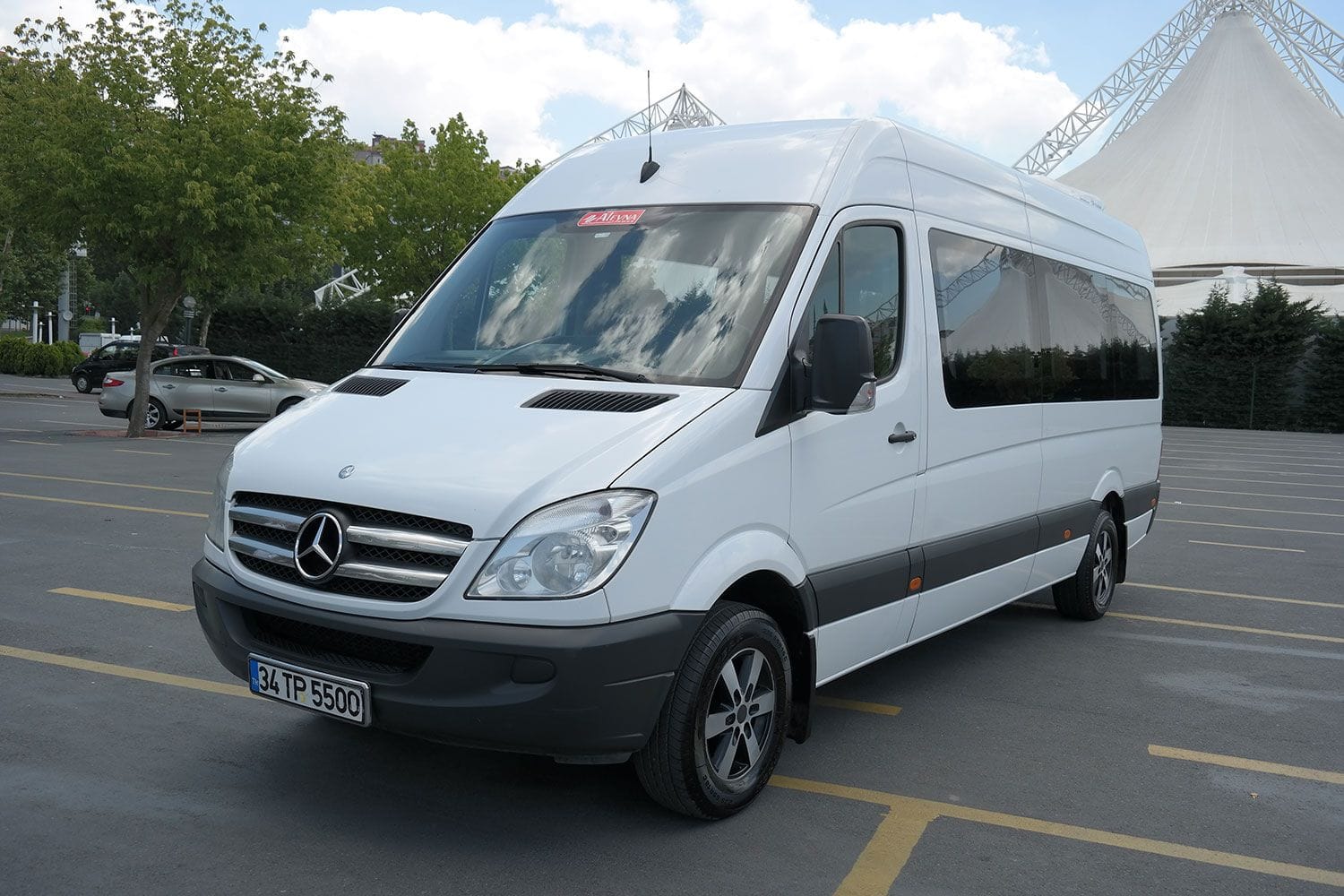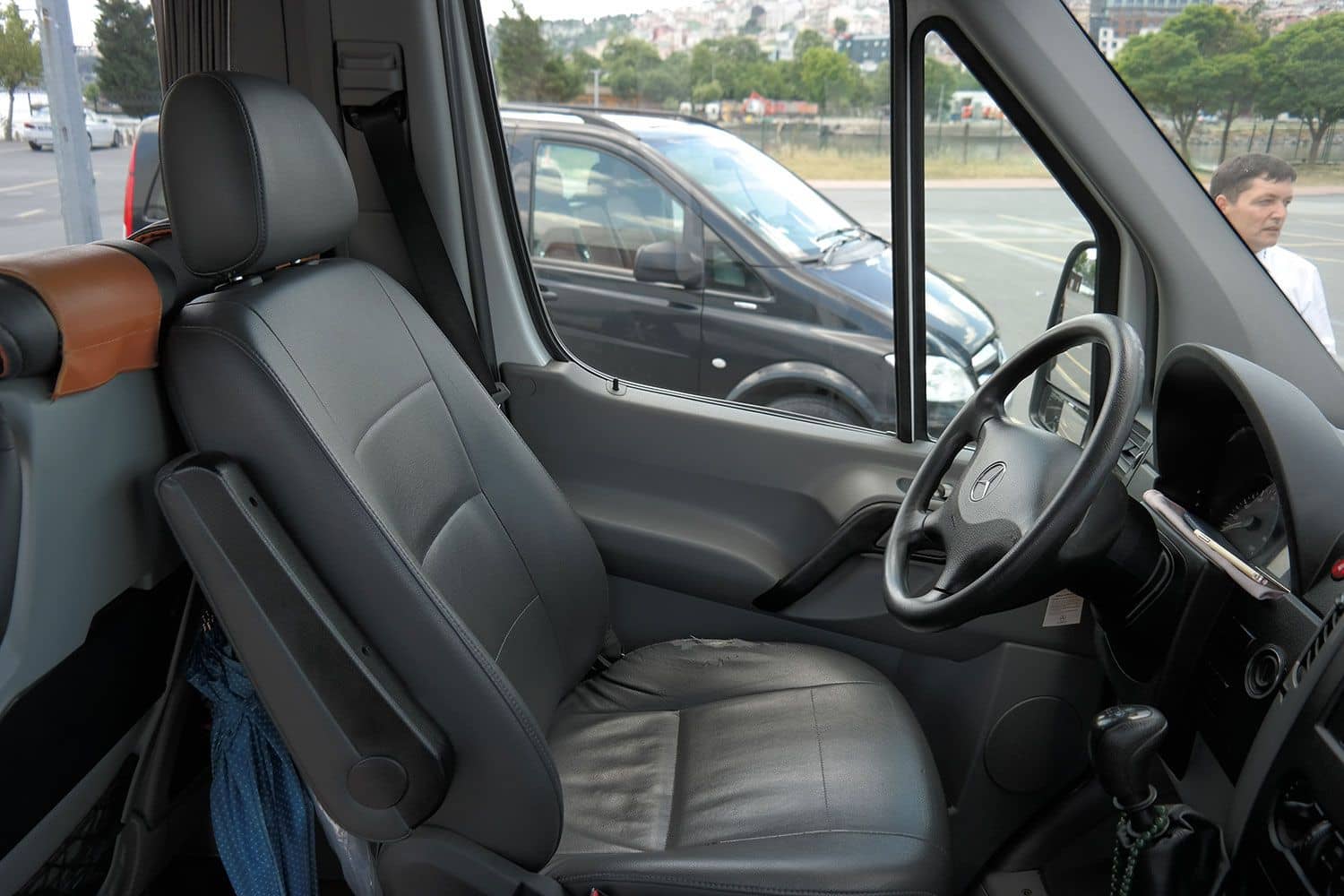 ---
Our comfortable Mercedes Benz Minibuses are suitable for shuttles to Congresses, Festivals, and Events, Airport pick-ups, or Fair transfers up to several-day journeys all around Turkey (We do have versions according to your group size. Only with driver can be rent).
we are able to provide 6-seater, 16-seater and 18-seater minibuses for you. Our professional logistics experts will be happy to help you select your vehicle. Moreover we'd like to make you an offer tailored to your desires and needs in Turkey.
How to Book
Fill the form at booking tab
As soon as we get your request we will send you more details and our advise van fro you
We will give you options then ask your decision
As soon as we get your answer we will send you online payment invoice
As soon as you make the deposite payment we will arrange your van
As soon as we arrange the van we will send you confirmation by e mail